At Hot Milk Studio, we can record with your own band or musicians but we also offer the opportunity of recording with a special team of Berlin's finest session musicians. Hot Milk Crew is a collective of producers, songwriters, musicians, engineers & artists, who offer the gamut from songwriting and preproduction to recording, mixing and mastering your record.
Robert Cummings
Engineer/Producer
Born and bred in the flat winterland of Winnipeg, Manitoba, Canada, Robert has been active in the music industry since 1989. After starting his career as a drummer in Vancouver, British Columbia Canada, he lived in Paris, France and then ultimately moved to Berlin, Germany in 1992 where he has been active ever since as a drummer and audio engineer.
He has performed with the Doors Of Perception, Europe's premiere Doors tribute band, since 2003.
His first studio was founded in Berlin in 1995 and he built his current homebase, Hot Milk Studio in 2009. In 2016, the studio underwent major renovations and, in collaboration with the other members here, Hot Milk Crew was launched as the studio house band.
As an engineer, he takes a musical approach to conducting sessions and running productions.  The vibe should be relaxed yet focussed, comfortable yet efficient.
Benedikt Stehle
Drummer/Producer
Born in 1984, Benedikt Stehle's style is best described as "deep pocket groove meets energetic musical energy". He has lived in New York and Los Angeles, participating in both of their music scenes after studying at the Berklee College of Music in Boston and the LA College of Music in Los Angeles both on full Scholarships.
Since the age of 17, he has been a part of international studio productions, big tours, and TV shows playing drums, percussion and singing backing vocals for artists such as: Mousse T, Beth Hart, Fanfare Ciocarlia, Barbara Tucker, Sandhy Sondoro, Della Miles, The Weather Girls, Drum Connection, Anastacia, Morten Harket (A-HA), Gogol Bordello, Fetsum and many more.
As well as touring around the globe, he is regularly asked to record in music and movie productions as an experienced studio musician.
Benedikt is based in Berlin, Germany.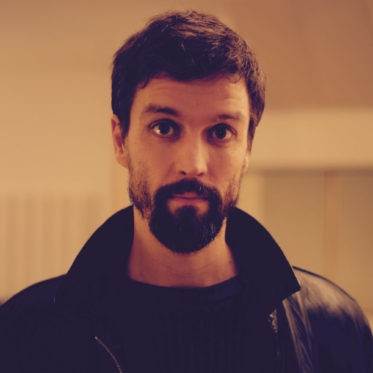 Robinson Sartorius
Guitarist/Producer
Born in Hamburg Germany in 1976, Robinson spent his childhood in Jerusalem, Israel and studied at Berklee College of Music in Boston in 1998 under John Damien (Bill Frisell) and Mick Goodrick (Pat Metheny), although he mainly considers himself to be self-taught.
He works regularly in the house band of television production "The Voice of Germany Kid / Senior"), tracking filmscores, working as a touring musician worldwide, and also as a producer and songwriter.
His earliest influences are The Beatles, Bob Dylan, Mozart and Randy Newman. He treasures Jeff Beck, Hendrix and Jimmy Page and has an obsession with rare fuzz pedals 🙂
He has performed with and for: The Voice, Dendemann und die Freie Radikale, Neo Magazin Royale, Pigeon John, Steve Lillywhite, Sandhy Sondoro, 2raumwohnung, Matthias Schweighöfer, JCB, Birddogs, Jessica Gall etc.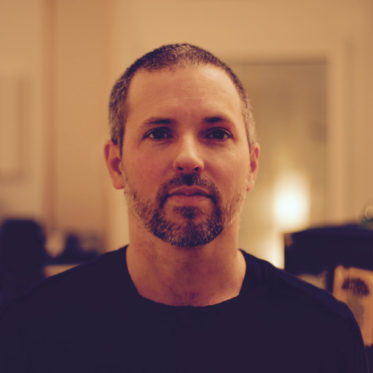 Leon Schurz
Bassist/Producer
Of German-American heritage, Leon Schurz grew up trilingual in Ivory Coast of West Africa as well as in Berlin, Germany. Hence it's not surprising that he feels at home in a far-reaching blend of US American, European and francophone African cultures.
Leon has worked as a bassist, guitarist, musical director, artistic consultant, composer and producer over a broad scope of music. His contributions to projects has often been game-changing.
Some of the artists and producers he has worked with include Tricky, Marteria, Patrice, Cassandra Steen, Andreas Herbig (producer of a-ha, Bootsy Collins, Udo Lindenberg), Grammy-awarded Jonas Myrin, Aloee Blacc, Fetsum and many more. His book "All About That Bass" was published by Bosworth Publishing in 2017.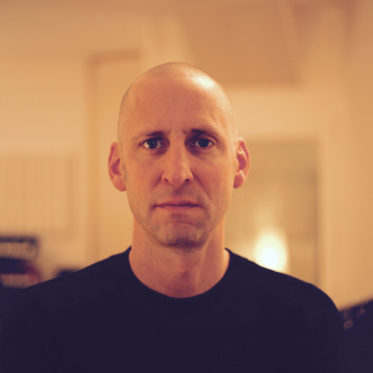 Fred Sauer
Keyboarder/Producer
Fred Sauer ist als Soundmeister und Keyboarder eine bekannte Größe in Deutschland. Sein klangliches Spektrum reicht von Klavier über klassische Keyboards bis zur elektronischen Musik und führte ihn bereits in unterschiedlichste Projekte.
Er arbeitete und tourte u.a. mit Peter Fox, Annette Humpe, Nneka, Peter Schilling, Dendemann, Die fantastischen Vier, Roy Ayers, Miss Platnum, Kim Sanders, Nina Hagen, Stefan Raab, Bürger Lars Dietrich, Joy Denalane, Sarah Connor, Cherno Jobatey und Maximilian Hecker.
In seiner wenigen freien Zeit unterrichtet Fred an der Hochschule der populären Künste Berlin.
Charlie Mingus
Finalizing
Charlie Mingus is the resident jazz cat with a tuxedo coat and ears to die for. His exceptional hearing with an upper range extending to 96kHz allows him to make final decisions regarding dithering and D/A conversion quality.
We know we're done when Charlie purrs and nods approvingly. Sometimes its not so much a nod or a purr but just telepathically sensing that Charlie likes it. His other speciality skills include pest removal and relaxation.